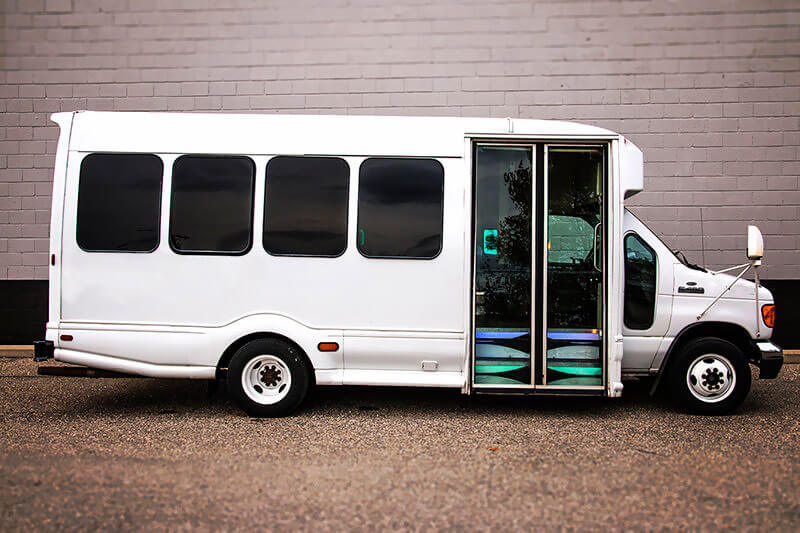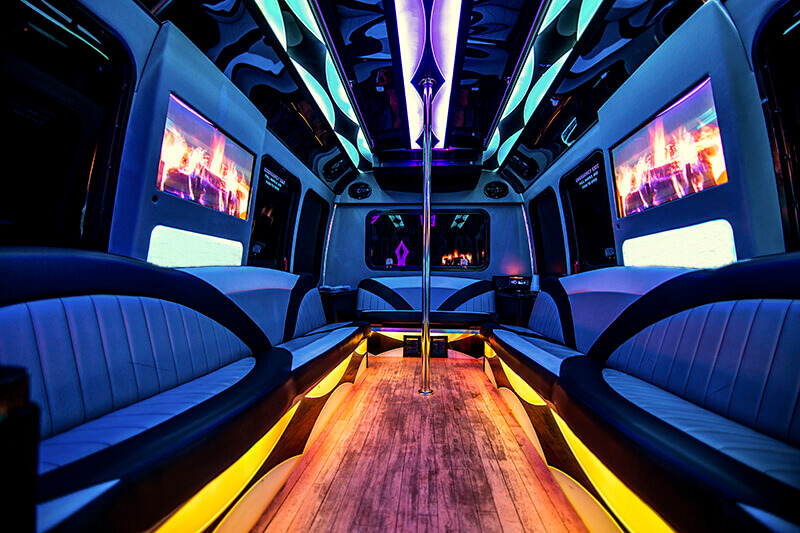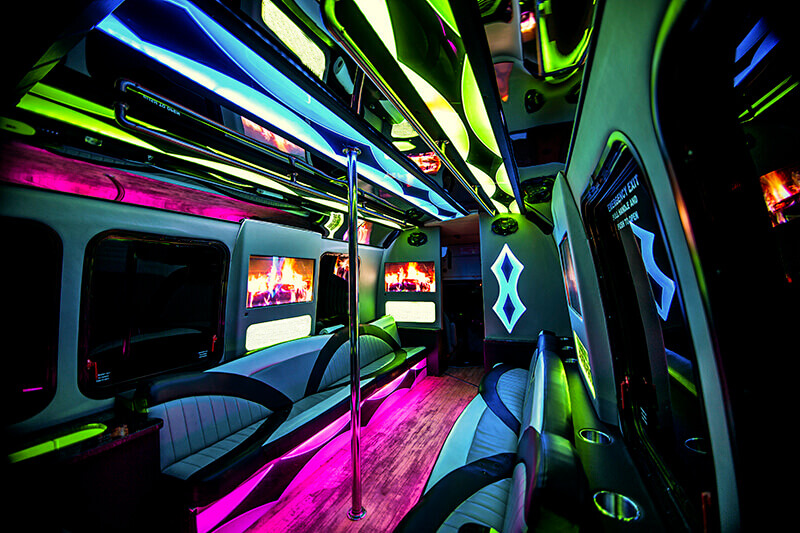 18 Passenger
This party bus can hold up to 18 total passengers that can be made up from your closest friends. Plan a great night out or anything else you want to do. You'll enjoy being on this bus. There's room to make drinks and to dance when you are going stop to stop. You won't want to get off at the end of the night because of how much fun you'll be having.
Three 32" flat TV's
Chrome dancing stripper pole
Coolers with cups & ice
Hardwood floors
DVD and Blu-ray player
Color changing lights
Loud sound system
Very dark tinted windows
Cup holders for drinks
Leather seats throughout
CD player and aux cord
Bar Area
Why book?
Whether it's a trip to the Imaginarium or Lee County Manatee Park, making sure your transportation is taken care of will do a lot for your peace of mind. Think about it, when you aren't in charge of dealing with directions and parking, you're better able to focus on the task at hand. That's enjoying the company of loved ones, of course!
Traveling?
If you're heading to Southwest Florida International Airport to enjoy a bit of travel, you might be wondering if there are trustworthy transportation options wherever you're headed. If you're heading to Wisconsin in particular, this Party Bus in Milwaukee is a worthwhile choice. We would never lead you astray, they provide comparable service!